Your Android-phone is a fantastic tool – it can do so much more than just text and call. But, even throughout the history of smartphones, things have evolved considerably – even your camera isn't just a camera anymore. You can also use it to scan things!
QR codes – the black and white patterns used to store or transmit information – can easily be scanned with your phone.
Scanning a QR Code
To scan a QR code with your Android, all you need to do is use your standard camera app. Open it and point it at the code in question – you don't need to take a picture. After a moment, a pop-up will appear and show you the information in the QR code. Tap that pop-up, and you'll, for example, be taken to the web page in question.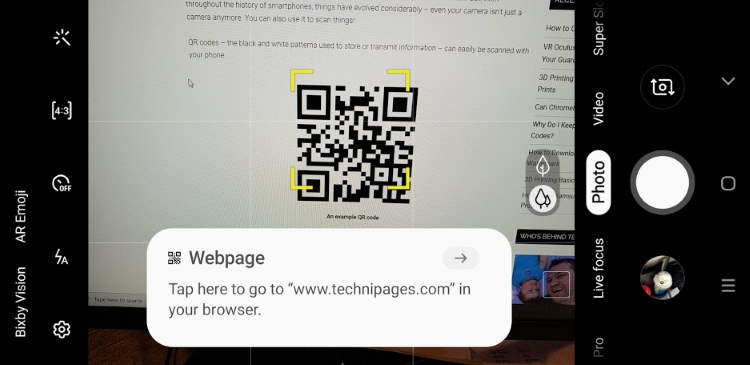 Alternatively, a QR code may also contain written info like a version number or phone number – if so, your Android phone will copy it to your clipboard or paste it into a note, depending on your model of phone.
Tip: It's also possible to scan barcodes using your Android phone, but not without the use of additional apps. It's also worth noting that, as barcode info often depends on the retailer/creator of an item, you will NOT be able to use your Android to find out pricing information in a shop via a barcode the way a shopkeeper can with their scanner.